Powertrain Control for 1994 Pontiac Sunbird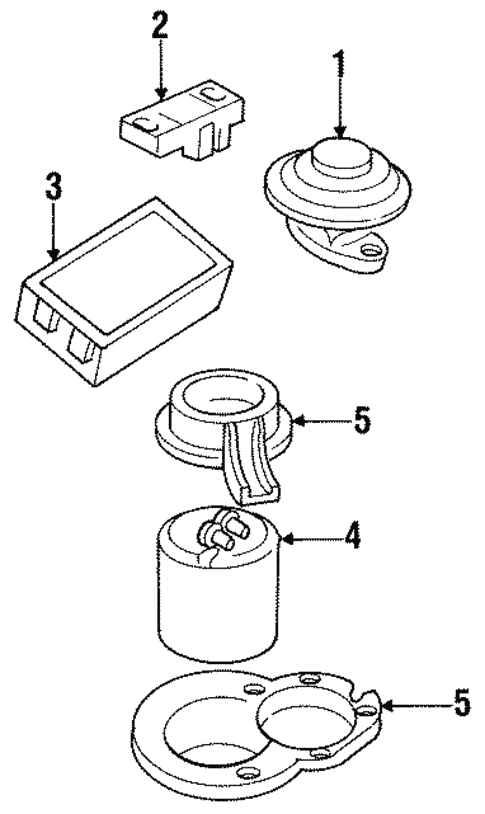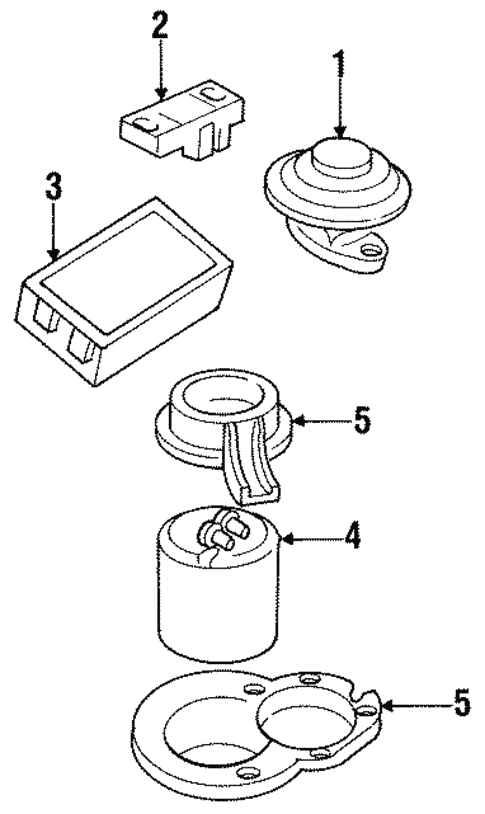 No.
Part # / Description
/ Price
Price
EGR Valve
Modulates the flow of exhaust gas into the intake manifold to help reduce nitrogen oxide (NOx) emissions
Discontinued
Discontinued
Map Sensor - Passenger Side (RH)
M.A.P Sensor
2.8 & 3.1L, 1989 2.8L;, 1989-95 3.1L. 2.0L, 1988-91 without turbo. Without Syclone, Typhoon. Caballero, El Camino. Impala, Monte Carlo. Aztek, Rendezvous. Cavalier, Sunfire. 2.2 & 2.5L, 1982-92. G10-30 vans. All models. Corvette. LeMans. Fiero. Tbi. 7.4l. ...
Discontinued
Discontinued
Discontinued
Vapor Canister
All models. 2.8. Chevrolet. 6 cylinder. Beretta, Corsica. 3.1l. 3.1. Stamped #17087219. 2.8L. From Chassis/VIN 500 001.
Discontinued
Discontinued
Related Parts
Part # / Description
/ Price
Price
Engine Control Module, Remanufactured
1
ECM
4 cylinder. Stamped #1227748. Pontiac. 2.2L. This part requires programming and/or special setup procedures GM Service Information describes the procedures and special tools needed to ensure proper operation in the vehicle Dictates the operation of your vehicle's vital systems, which is critical to the performance of your vehicle
Temp Sensor
Coolant Temp Sensor
All models. With electronic cluster. All. 6 cylinder. Buick. Sensor. 3.1l. Oldsmobile. 2 connector blade. For Gauge. Pontiac.
Engine Crankshaft Position Sensor
2
Crankshaft Position Sensor
Helps keep engine timing and fuel injection running in sync Helps provide proper alignment, positioning, and spacing for easy installation Synchronizes engine valves and pistons for excellent engine performance
Throttle Position Sensor
Electronically informs the ECM of the throttle valve angle Used to regulate the fuel and ignition system
Oxygen Sensor
Detects oxygen content in the exhaust gases to help optimize emissions This GM Genuine Part is designed, engineered, and tested to rigorous standards and is backed by General Motors
Discontinued
Ignition Knock (Detonation) Sensor
Knock Sensor
All models. 6 cyl. All models. 4.6l. Allante. 2.3l. Sohc. Manual trans. 3.1L. Aurora. Sends signals to the engine control module (ECM) to adjust timing Helps prevent damage to the engine caused by pre-ignition
Multi-Purpose Temperature Sensor
Engine Coolant Temperature Sensor
This GM Genuine part is designed, engineered and tested to rigorous standards, and are backed by General Motors
1 This price excludes a refundable manufacturer's core charge. Add the part to your cart to see the core charge.
2 This part contains hazardous materials. Extra shipping costs apply.