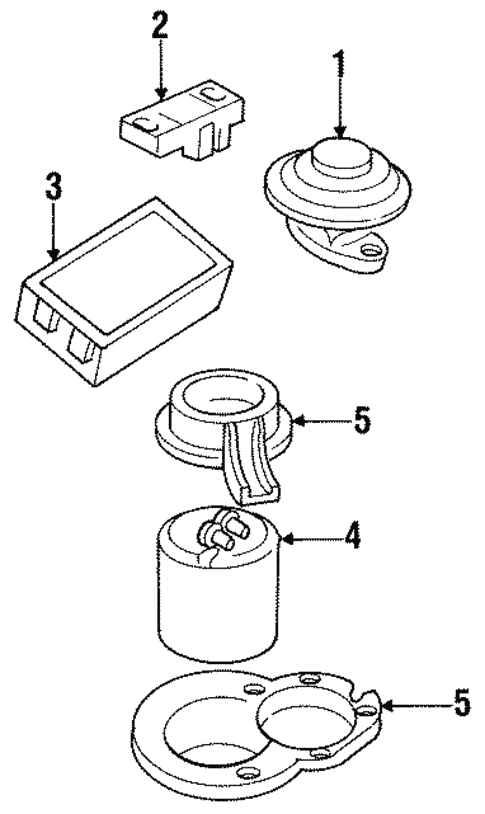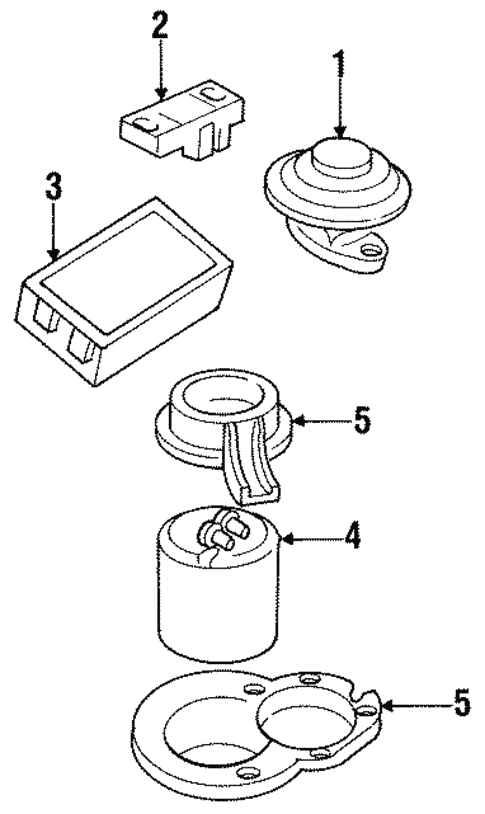 No.
Part # / Description
/ Price
Price
EGR Valve
Modulates the flow of exhaust gas into the intake manifold to help reduce nitrogen oxide (NOx) emissions
Discontinued
Discontinued
Map Sensor - Passenger Side (RH)
M.A.P Sensor
2.8 & 3.1L, 1989 2.8L;, 1989-95 3.1L. 2.0L, 1988-91 without turbo. Without Syclone, Typhoon. Caballero, El Camino. Impala, Monte Carlo. Aztek, Rendezvous. Cavalier, Sunfire. 2.2 & 2.5L, 1982-92. G10-30 vans. All models. Corvette. LeMans. Fiero. Tbi. 7.4l. ...
Discontinued
Discontinued
Discontinued
Vapor Canister
All models. 2.8. Chevrolet. 6 cylinder. Beretta, Corsica. 3.1l. 3.1. Stamped #17087219. 2.8L. From Chassis/VIN 500 001.
Discontinued
Discontinued
Related Parts
Part # / Description
/ Price
Price
Air Cleaner Temperature Sensor
Air Charge Temperature Sensor
This GM Genuine part is designed, engineered and tested to rigorous standards, and are backed by General Motors